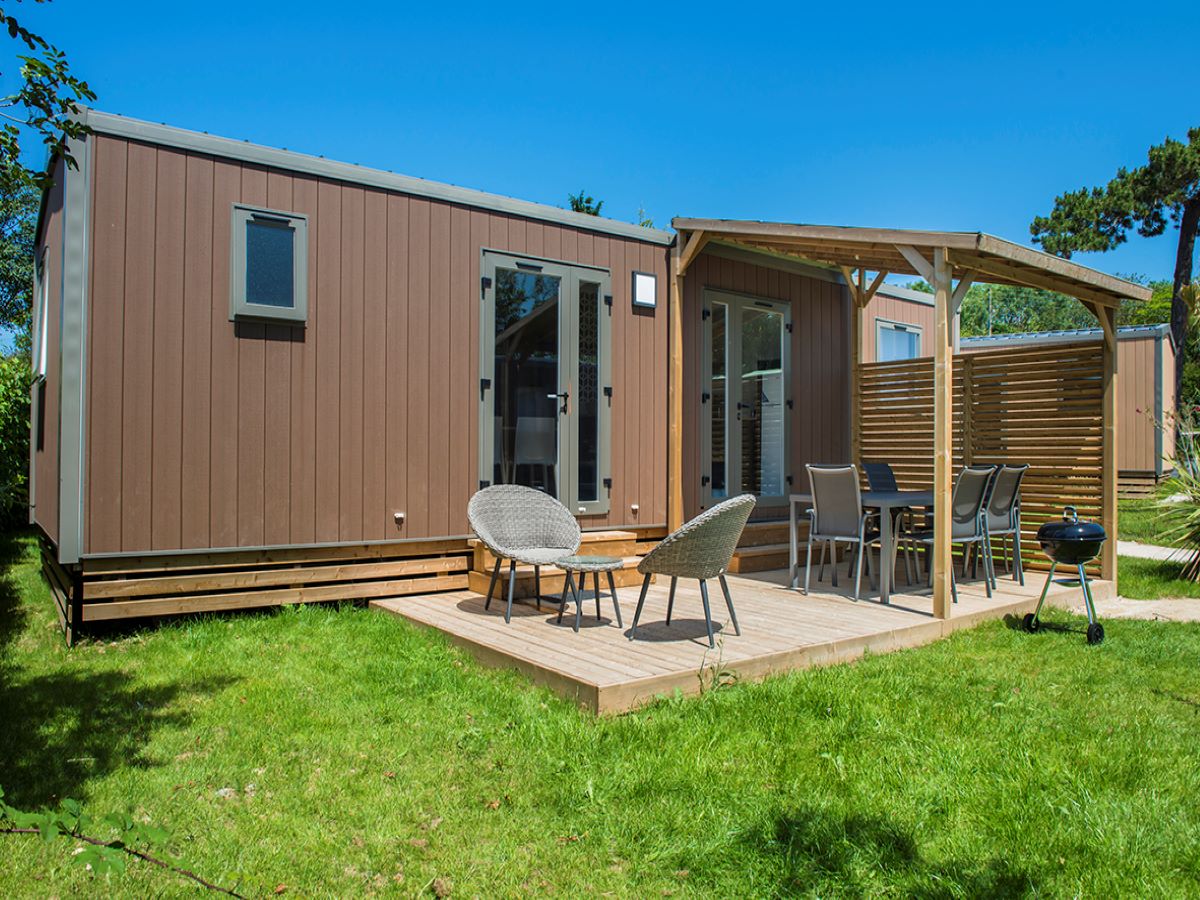 Description
As a family or with friends, take advantage of this new camp site fitted with new lodgings and an aquatic centre with two covered swimming pools and an outdoor pool.
Sanitary information
Désinfection des cottages entre chaque clients et désinfection régulière des espaces communs. Port du masque obligatoire pour le personnel. Respect des distanciations sociales. Mise en place du protocole sanitaire lié au COVID-19.
Services
Mobile home hire
Bar / refreshment bar
Children's club
Free WIFI
Customers' safes
Night surveillance
Site closed at night
Facilities
Direct access to the beach
Football
Boules pitch
Outdoor games
Children's games
Ping-pong
Games room
Waste water outlet
Discharge wastewater
Highchair
Covered swimming pool
Outdoor swimming pool
Opening hours
Opening hours from 12/05/2021 to 14/11/2021
from 01/04/2022 to 06/11/2022

Prices
Rate for camper van (1 night, 2 people) : de_min 28,00€ à 75,00€
Mobile home hire : de_min 61,00€ à 237,00€
Mobile home hire : de_min 76,00€ à 265,00€
Mobile home hire : de_min 157,00€ à 344,00€
Adult : de_min 7,00€ à 9,00€
Child : de_min 7,00€ à 9,00€
Pets : 6,00€
Payment methods
Carte bleueDebit cardsPostal or bank chequesHoliday vouchersCashEurocard - MastercardContactless paymentMoney transferVisa